ShellShock.io Gameplay: Maps and Weapons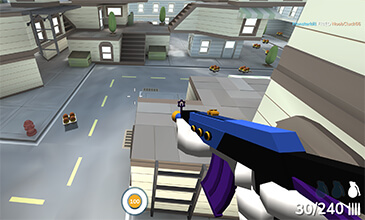 If you want to find out how good is the Shellshock.io gameplay, then you can easily try it on your own. You can either check out some of the gameplay videos or try to play the game on your device. It's quite easy as you have to visit the official website to try out some amazing things. The game is quite easy to learn as you have to master some basic controls in it. Shellshock.io gameplay is also easier as you have to fight opponents on specific maps. You can get more details about the maps, characters, and weapons in the game.
ShellShock.io Gameplay – Maps
In the game, the players can easily find that you can choose from multiple maps. The game becomes quite incredible so that you can enjoy playing it. You will find different areas to find cover to protect yourself from the bullets in different maps. You can also hide behind the area to recover your health.
There are many unique maps available in the game. The general features of these maps are that they are quite different from each other. In general, the maps in Shellshock.io are designed as 3-4 floors. The reason for this setup is those good marksmen can shoot down opponents from above. We have listed the different maps in the game and their names for you below.
Bastion
BioHazard
Blender
Blue
Castle
Castle Arena
Catacombs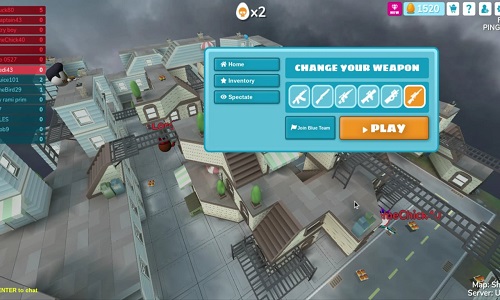 Cluckgrounds
Death Pit
Dirt
Dirt Base
Downfall
Duel Pyramid
EGG ORG HQ
Feedlot
Field
Fort Flip
Four Quarters
Haunted
Helix
Jailbreak
Junction
Moonbase
Mud Gulch
Overcooked
Palace Siege
Rameses
Rivals
Road
Ruins
Shellville
Shipyard
Sky Scratcher
Space Arena
Space Factory
Sparta
Stage
Stax Arena
Temple
Trainyard
Two Towers
Wreckage
ShellShock.io Gameplay – Weapons
You can't use various classes of players with specific weapons on different types of levels. You can easily use different weapons for different settings to ensure that we can increase your chances of winning the game. You will also find that you can get new skins for the guns and hats. Each Shellshock.io character has the ability to wear different hats. It will make the Shellshock.io game more interesting. We have listed the current egg warrior characters in the game for you below.
Shellshock.io Scrambler
Shellshock.io RPEGG
Shellshock.io Whipper
Shellshock.io Crackshot
Shellshock.io Tri-Hard
Easily Jump and Fire
One of the reasons why the players have to consider jumping in the game is close combat. If you jump, then it will become harder for the opponents to set the target on you. This will help you to easily overpower them while you can keep firing bullets on them.
Hire In The Boxes
The players can hide behind the boxes, which is a great strategy. If you are battling multiple opponents, you can easily take cover and protect yourself from the upcoming bullets. It will help you give yourself a chance to pre-fire the weapon and deal more damage easily.
You can easily try out all these factors in the Shellshock.io gameplay. All these things will help make it more amazing so that it will continue to enjoy the game for the game is quite fun with its amazing graphics and new skins. You can unlock new skins on your own so that you can battle with a strong opponent. Everything will be quite brilliant to ensure that you can play without wasting a lot of time. In order to play the game at your school, you must obtain the Shellshock.io unblocked at school version.